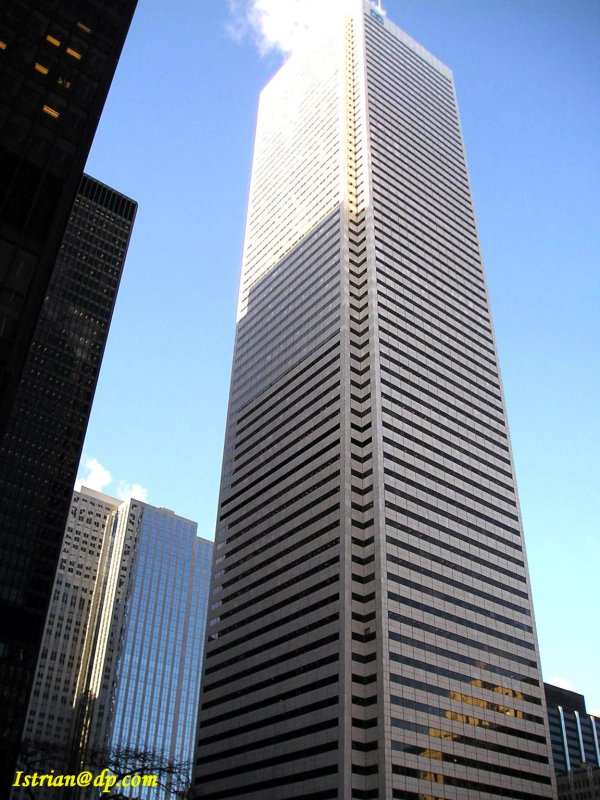 photo by Istrian


First Canadian Place is Canada's tallest skyscraper and the eleventh tallest building in North America with a height of 298 metres, or 978 feet (355 metres with antenna included). It is located at the northwest corner of the intersection of King and Bay streets in Toronto, Ontario, the centre of Canadian capitalism. It is home to the Toronto headquarters of the Bank of Montreal. The building is noted for its white stone finish, unusual in a city of glass, steel, and concrete surfaces.

The building was constructed in 1975. Before First Canadian Place was built the headquarters of the Toronto Star had stood on its location. It was the last of corners of King and Bay to be redeveloped and a major bidding war began over who would redevelop the site after the Star left. This battle was won by the then little known firm of Olympia and York. However the election of reformist mayor David Crombie led to new rules banning skyscrapers. It took three years of lobbying before permission for the tower was granted.
The building is on the PATH system and has 29 elevators. The roof contains a number of antennas used for radio and television broadcasting. The facade was altered for the first time in 2004, when the former blue bank logo was replaced with blue BMO lettering and the new white-and-red logo.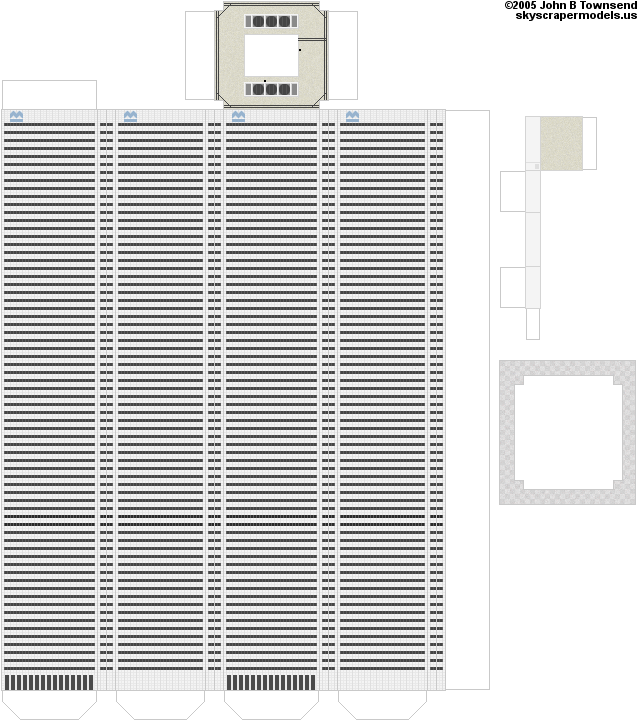 1) Cut-out main tower (#1). Fold as a normal box, but make sure to W-fold the corners.
2) Cut out and fold the elevator box (#2) and glue to roof of #1

4) Attach main tower (1 & 2) to base (#3)