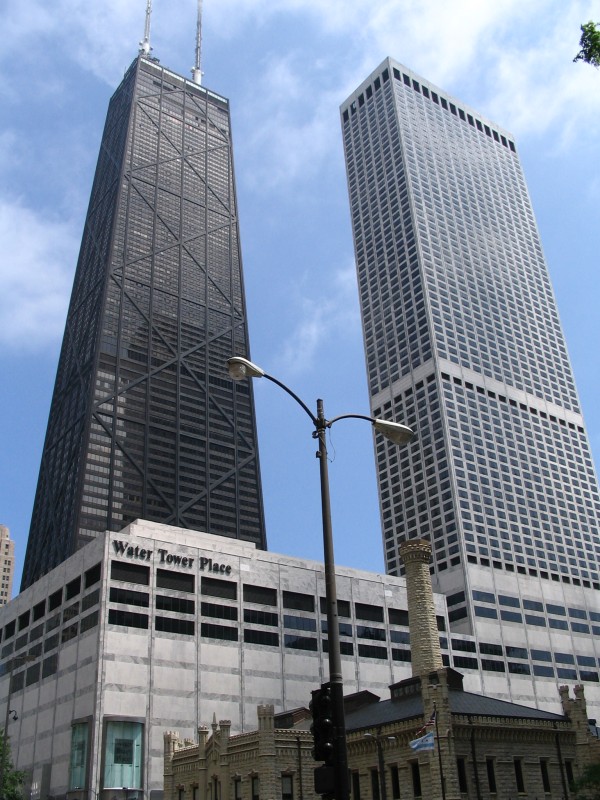 IMPORTANT: The main tower should print at a scale of 142 pixels per inch, far higher than the normal 87 pixels per inch. The was done to compensate for a lack of detail that would be lost if scaled normally. The base and elevator box in the second page should be printed at the normal 86 PPI.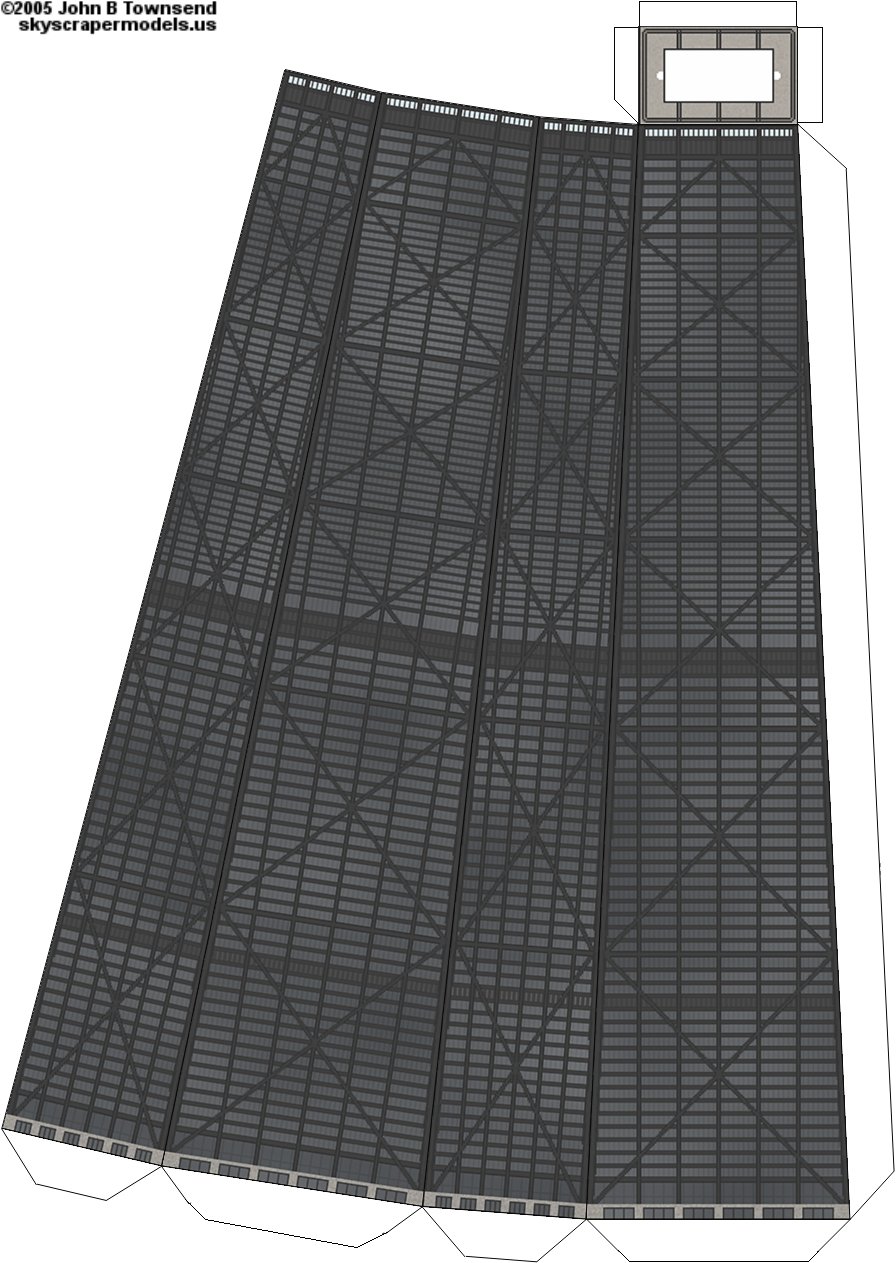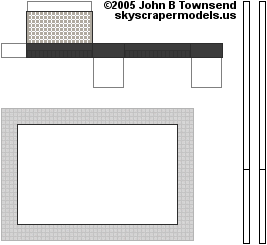 1) Cut and fold main tower. Even though it tower is a truncated pyramid, it should be folded as a normal box.

2) Cut and fold elevator box. Attach to main tower.

3) Create antennas of correct height, because the antennas are altered on a somewhat regular basis, one may be taller than the other. For extra realism, use a wider element for the antenna bases.

4) Attach tower to base.

5) Attach antennas to tower and elevator box. Glue on white spots on roof.